Hello Everyone.
Welcome to the first installment of Carol's Corner. This is a segment where I'll be answering all my fan questions.
I'm excited to begin this new blog segment and I hope you'll enjoy reading my responses.
So, let's get started with the very first Carol's Corner question.
What soap opera would you compare the Westmore series to and why?
As you all know by now, I'm a soap opera fanatic. The shows were a huge inspiration behind Westmore series.
After much thinking, I realized Westmore would be a combination of The Young and the Restless along with Days of Our Lives.
The Young and the Restless
When I think of The Young and the Restless, I think of elegance and sophistication. That's some of the elements incorporated into Westmore, especially with the Braxton family. The Braxtons are a rich family, who enjoy the fine things in life such as exquisite restaurants, fancy clothes, and jet setting across the world. They're a literary version of The Newmans.
And just like Y&R's Newmans, the Braxtons have experienced their share of drama.
Andrew Braxton is very much like Victor Newman. Both men have big egos and love to control those around them. They claim everything they do is to protect their family, but in reality it's just for their personal gain. Andrew's controlling behavior as estranged him from his kids and earned a bunch of enemies. As with Victor, Andrew needs to watch his back because he never knows who's going to be coming for him.
Elizabeth Braxton, much like her counterpart Nikki Newman has had to deal with a tyrant husband for too many years. Elizabeth get frustrated with Andrew, often times getting into heated arguments with him.Despite the anger Elizabeth has for Andrew, deep down her love for him is strong. Sure, she's left Andrew on a number of occasions, but the love keeps drawing them back together.
That's the way it is with their marriage. One minute they're arguing, the next, they're making up.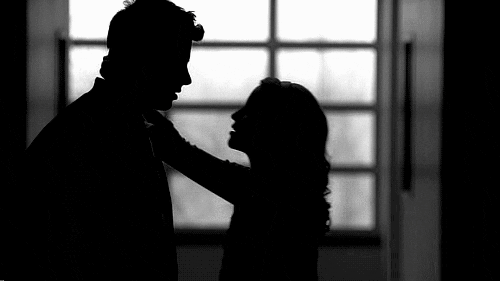 Days of Our Lives
The main reason I compare Westmore to Days of Our Lives is because it has that small town feeling. Just like soap opera setting, Westmore is a town where everybody know everyone. All the characters interact on a daily basis.
Much like Salem, Westmore is made up of an eclectic group of people. Of course you have the millionaire and big shot businessman. But you also find a bartender, rockstar, boutique owner, and college student.
Another reason for the comparison to Days of our Lives is because out of all the soap operas, Days is the one that emphasizes the family bond. On the soap opera you see the closeness of the Brady and Horton clans.
That's one of the things I love about the show, and it's something I teach in my books. The families in Westmore have faced their share of drama, but they never stop loving each other. No matter what trouble comes their way, nothing can break their bond.